Mar 24, 2018 11:24 AM Central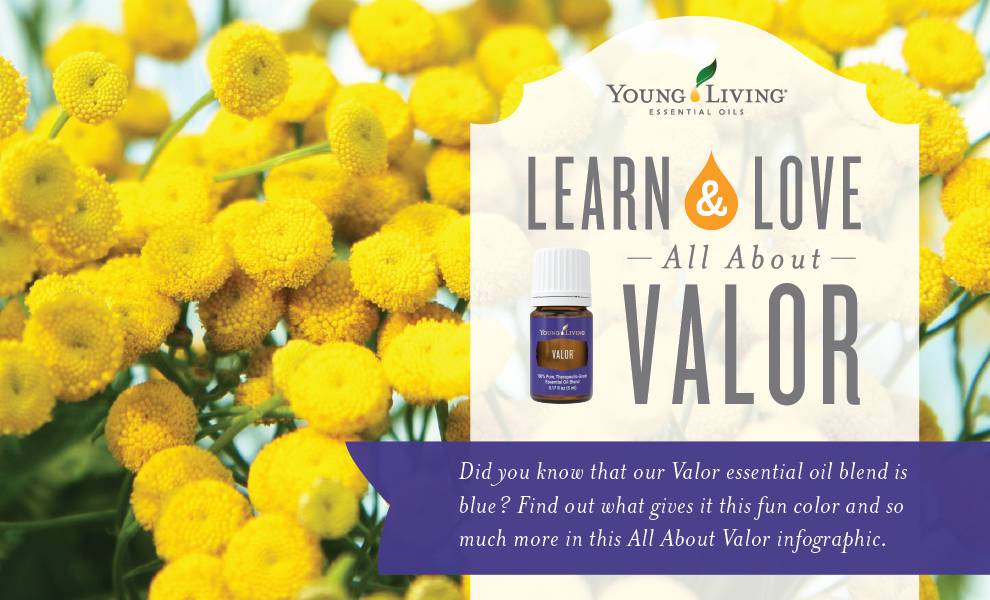 Learn & Love: All About Valor
I call Valor my "knight in shining armor" because it has saved the day time and time again!
There are many other terms of endearment nicknames for this essential oil blend that you might see if searching the web. We all have reasons to fall in love with Valor!
Look at all the body systems Valor® supports......
Cardiovascular system

(heart, blood, blood vessels) and lymphatic system (lymph glands, spleen, thymus, tonsils).
Musculoskeletal system

(bones, cartilage, ligaments, muscles)
Integumentary system (eyes, ears, hair, nails, skin, teeth, etc.)
Nervous system (brain, nerves, senses, spinal cord, connected with stress and emotions, etc.)
There's many other reasons why Valor® is so popular. Its aroma is like no other: refreshing yet comforting, grounding yet inspiring, sweet yet spicy. And, of course, people love its vivid blue color!
Check out this infographic to learn more about why Valor is one of Young Living's most beloved blends.

To order Valor or other essential oils, click on the PLACE AN ORDER tab above or just
click here.
You'll have the option to order Retail or Wholesale (24% off retail for LIFE). A wholesale membership offers a variety of Starter Kits, depending on your preferences (our Savvy Minerals makeup kit, a Thieves home cleaning kit, etc.). The Premium Starter Kit with the diffuser of your choice is my favorite option to get started because if you subtract the cost of the diffuser, you are getting 11 bottles of therapeutic grade essential oils for ~ $70! You only have to order 50 PV a year to remain active. NO minimum ordering requirements. You can
click here
and scroll down to watch a video entitled ENROLLMENT IN VIRTUAL OFFICE to learn more.
To read about special PERKS of being a wholesale member under my sponsorship,
click here
and scroll down to PERKS of being a wholesale member under my sponsorship. Call or text me if you have questions. I'd love to talk to you and help you!
May you be blessed by what you learn and love,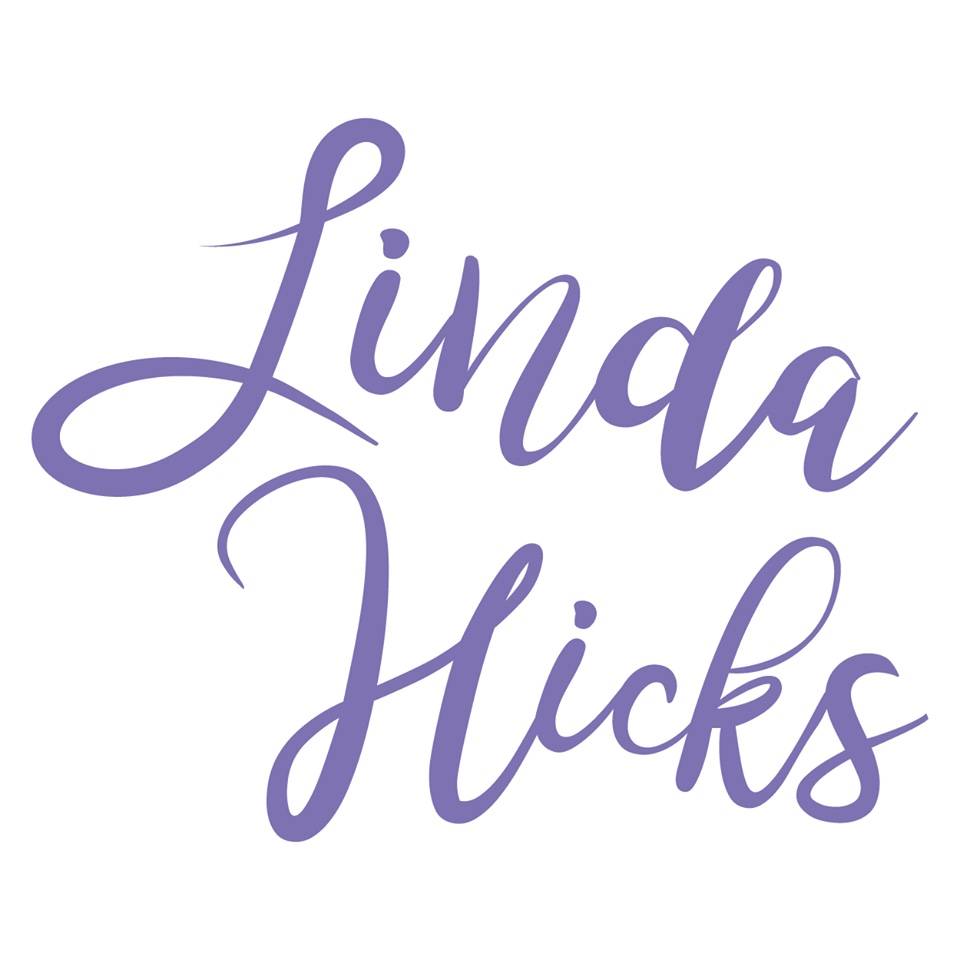 Linda Hicks
Young Living Member #11740497
Functional Medicine Certified Health Coach